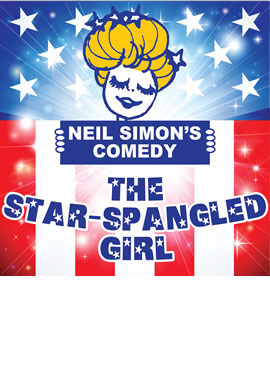 Now Playing!
The Star Spangled Girl
June 23 – July 18
Celebrate Independence Day with this happy comedy written by one of America's finest – Neil Simon.
The show deals with two earnest young men struggling to put out a "protest" magazine, and the all-American girl who moves in next door and manages to send both of them into a romantic tailspin.