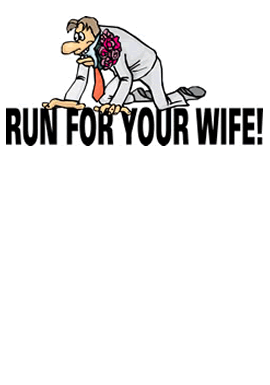 Christmas Show!
Run For Your Wife (PG)
November 12 – December 31
Cab driver John Smith is mugged one day and is taken home by a helpful policeman. Unfortunately, the policeman takes him to the wrong home – it seems John Smith has two homes and two wives, and according to his carefully laid out schedule he is supposed to be with wife #2! Confused? It will all come together in this hilarious collection of mistaken identities as Mr. Smith tries to juggle two wives, two homes, and two very suspicious police detectives. The perfect holiday treat!