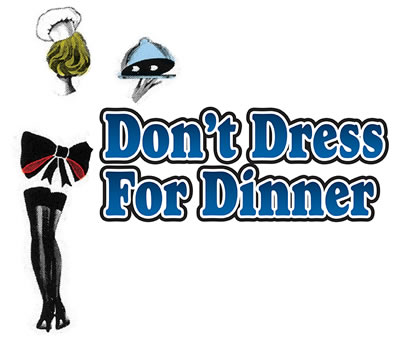 Now Playing!
Don't Dress for Dinner
November 18 – December 31
The cook is Suzette, the lover is Suzanne, the friend is bewildered, the wife is suspicious, the husband is losing his mind and everyone is guaranteed a good time at this hilarious romp through the French countryside!  This wildly funny comedy is from the author of Boeing-Boeing.