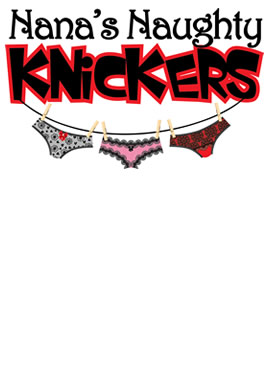 Coming January 13th!
Nana's Naughty Knickers
Jan 13 – Feb 7
Bridget and her Grandmother are about to become roommates. However, what Bridget saw as a unique opportunity to stay with her favorite Nana in New York for the summer quickly turns into an experience she'll never forget. It seems her sweet Grandma is running an illegal boutique from her apartment, selling hand-made naughty knickers to every senior citizen in the five borough area!
You'll laugh yourself right out of your knickers during this comedy fit for pre-teens to golden agers!